Companies like yours have been able to increase considerably its competitiveness in a sustainable way, through the optimization and automatization of its processes of business with solutions BPMS.
Nevertheless, previously, they had to discover that they had the suitable characteristics to approach a project of "Operational Excellence" through the automatization of its processes with which to obtain a "Sustainable Competitive Advantage" and so longed for "saving of costs".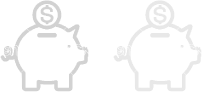 As it is possible that your company has favourable qualities, ¿could you be intested in finding out without any commitments which is the save costs, the potential and Competitive Advantage that your company could acquire thanks to the analysis, improvement and automatization of your processes?.
Albatian offers you, through its "Diagnosis BPMS" program, to make a professional analysis that determines if your company can be more competitive and to save costs, through the improvement and automation of your business processes.
THIS ANALYSIS INCLUDES:
Analysis of the company situation from several points of view: processes, organisational and technological and interoperability.
Specific recommendations to improve your potential problems or internal weaknesses, and take advantage of opportunities that provides management and automation of processes, thus improving your potential and improving your competitiveness in the market, which currently operates.
Diagnosis of your ability to raise a BPM project, including a proposal for concrete actions to deal it with successfully.