07/06/2019 Advanced Digital Transformation Software (SOFtda) closes a Partner agreement with Albatian Consulting for the distribution of Apia BPMS.
As of jun-2019 ALBATIAN has a new distributor of the Apia BPMS product in Spain. The company selected to carry out BPM technology projects is the firm Digital Advanced Transformation Software (SOFtda).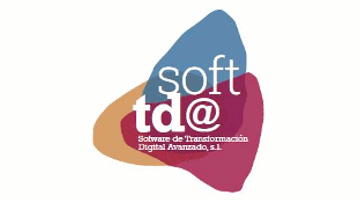 This initiative is part of the commitment of ALBATIAN CONSULTING to promote its Digital Transformation strategy through Business Process Management (BPM) solutions, and in which the signing of agreements with manufacturers and value-added companies (VAR) is one of the fundamental pillars.
SOFtda bets on Apia de Statum as a solution for Digital Transformation for its clients. "We have been envisioning many tools, but the closeness of the Albatian team and the characteristics of the Apia tool has paved the way" declares Rafael Marcos Managing Director of SOFtda "the investment in user license is really interesting and the tool is very powerful , there is no excuse for not thinking about introducing BPMS in companies ".
"We will be able to count on SOFtda as a Partner in Spain, which will allow us to have many common initiatives when dealing with Digital Transformation projects through BPMS solutions such as Apia" said Juan Emilio Álvarez Rodríguez Managing Director of Albatian Consulting, a company specialized in Digital Transformation solutions and official distributor of Statum's BPMS solutions.
ALBATIAN found in SOFtda a company with the same commitment for professional excellence and with which it shares the firm conviction of building long-term relationships that can add value to the firms and their clients.
Apia is a multiplatform and scalable BPMS product, based on J2EE technology, flexible and fast implementation, powerful and complete, applicable to the different industries to implement and manage the "Digital transformation of the business processes of organizations" in a highly productive.
ALBATIAN and STATUM manufacturer of APIA BPMS, are proud of the alliance started in jun-2019 and are confident that SOFtda will be a very important pillar to increase the volume of commercial operations in the referred territory.
About SOFtda:
Created in 2018, SOFtda, a recently established company, has managed to bring together in a new professional project, a team with a long history and experience in the definition, design and implementation of solutions for clients, both national and international, frequently leaders in their activity. of business.
Taking as a starting point the Information Systems of business or public organizations, SOFtda is positioned in the market privileging the specialization of knowledge and the concept of partnership of excellence, decisive factors for the success in the implementation of the projects in which it participates and for the recognition obtained from its customers.
In its offer, SOFtda includes its own specialized solutions for specific business areas, such as insurance, education, health or public administration.
For more information, visit: http://www.stdavanzado.com
About ALBATIAN:
ALBATIAN 100% Spanish capital company, specialized in the contribution of Digital Transformation Solutions. It is the exclusive distributor of APIA in the territory of the Iberian Peninsula. It offers integral services to its clients with the aim of helping them in the adoption of growth strategies in accordance with the organizational and technological requirements demanded by the new global economic scenarios and to improve their productive processes and increase their competitiveness based on the use of Methodologies, Information Technology and Telecommunications.
For more information, visit: https://albatian.com
About STATUM:
STATUM is a leading company in the international market of technological solutions of the Business Process Management Suite (BPMS). With more than 15 years of experience, our own offices in San Pablo, New York and Montevideo, service coverage throughout Latin America, and strategic alliances with Albatian Consulting, Deloitte, Bull, Oracle and Pink Elephant, we care every day to deliver our customers and business associates, a solution with the highest level of quality and commitment. STATUM is the company that develops Apia, a multiplatform and scalable BPMS product, based on J2EE technology, flexible and quickly implemented, powerful and complete, applicable to the different industries to implement and manage the business processes of organizations, in a highly productive Through Apia, we serve large corporations and important clients in different sectors of the economy -Government, Telecommunications, Finance, Energy and Industry- through BPMS solutions specific to each industry.
For more information, visit: www.statum.biz