18/11/2009 The city of Boadilla del Monte awarded "Bolsa de Negocios" service to Albatian
El Ayto. de Boadilla del Monte ha adjudicado a la consultora Albatian Consulting el servicio de "Bolsa de Negocios de la Concejalía de Mujer, Formación, Empleo y Comercio de Boadilla del Monte.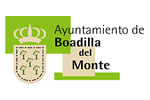 El Ayto. de Boadilla del Monte a través del servicio "BOLSA DE NEGOCIOS de la Concejalía de Mujer, Formación, Empleo y Comercio" pondrá a disposición de los empresarios de la localidad una oficina, que, en su respectiva sede, atienda las demandas de todos los usuarios, tanto a empresarios como a emprendedores con ideas relativas al I+D+i, negocios, compra-venta y/o traspasos de negocios.
El pasado 28/10/2009 la Junta de Gobierno local del Ayto. Boadilla aprobó la adjudicación de dicho servicio a la consultora Albatian Consulting S.L.
Albatian  en  la convicción de que es en las pequeñas empresas y en los emprendedores del entorno local donde quedan importantes nichos de crecimiento para el fortalecimiento empresarial de nuestro país, pretende a través de este servicio, estimular activamente el acceso a la información, a los servicios y a las redes empresariales para estas empresas y emprendedores, que se encuentran ubicados en las zonas alejadas de los centros tradicionales de información y decisión.
La necesidad de crear un programa como éste viene dada por las dificultades con las que se encuentran las empresas en el momento actual, lo que conlleva a la existencia de gran número de empresas que quieren cerrar por falta de recursos financieros, otras muchas buscan traspasar su negocio y, en medio de todo, nuevos emprendedores que han perdido su puesto de trabajo y/o necesitan emprender.
El objetivo principal del servicio es dar cobertura a las empresas de la localidad en materia de:
Asesoramiento en materias de comercio interior y exterior, formación, sociedad de la información, I+D+i, Protección de Datos, Financiación, Subvenciones, calidad y medio ambiente, etc.
Impulsar los servicios de intermediación y contacto entre empresas, inversores o emprendedores interesados.
Asesoramiento en la reducción de  costes.
Asesoramiento en financiaciones para circulante.
Asesoramiento en las Tecnologías de la Información y Comunicaciones.
Desde sus origenes Albatian y sus colaboradores ha desempeñado una importante labor en cuanto al asesoramiento para la puesta en marcha de nuevas empresas, en la modernización de las mismas a través de la tecnología y en la mejora financiera a través de la tramitación de subvenciones. Actuaciones tendentes a hacer más fuerte y competitivo nuestro sector empresarial, favoreciendo la fijación de población joven y la mejora de la calidad de vida en los municipios.