07/01/2008 PLASGOM selects Albatian to carry out the LOPD adjustment
PLASGOM compañía lider en la fabricación de "Compuestos termoplásticos en granza para recubrimiento de cables Inyección, perfilería Sectores: construcción, automóvil", ha confiado su adaptación y adecuación a la LOPD a Albatian Consulting.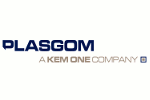 Albatian Consulting cuenta con un equipo de expertos en Seguridad de la Información, especializados en servicios de consultoría y auditoría en el proceso de adaptación de las empresas a la LOPD.
Para Plasgom este proceso es algo más que una formalidad para evitar sanciones económicas, conlleva una política de seguridad de los datos que debe mejorar el funcionamiento interno de la organización y ofrecer una garantía a clientes y proveedores de un correcto tratamiento de sus datos personales.