30/01/2009 CDTI participates in the R & D project of the company COREMAIN
El consejo de Administración del Centro para el Desarrollo Tecnológico Industrial (CDTI), en su reunión celebrada el 29/01/2009, aprobó la participación de este centro en el proyecto de Investigación y Desarrollo, presentado por COREMAIN SLU denominado "SOLUCIÓN INTEGRAL EN EL ÁMBITO DE LA GESTIÓN TÉCNICO-ECONÓMICA DE EXPLOTACIONES GANADERAS", mediante la concesión de una ayuda parcialmente reembolsable sin intereses que supone un porcentaje del 47% sobre el presupuesto del proyecto.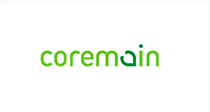 COREMAIN es una empresa del sector de las TIC dedicada a la prestación de servicios de consultoría en Tecnologías de la Información y Comunicaciones, aportando soluciones y productos que ayudan a sus clientes en la adopción de estrategias de crecimiento acordes con las exigencias tecnológicas que demandan los nuevos escenarios económicos globales. 
Fue constituida en el año 1991 y desde entonces su cifra de negocio se ha incrementado año tras año hasta alcanzar los cerca de 20 Millones de € en el año 2007.
Las actividades de I+D siempre han ocupado un lugar destacado dentro de la estrategia de la empresa. Así, en los últimos años Coremain ha desarrollado numerosos proyectos de I+D destacando entre ellos, el sistema integral de donaciones y trasplantes (Sidt) financiado por CDTI y otras herramientas de gestión hospitalaria basadas en movilidad. La innovación en productos y procesos de fabricación de software ha permitido a la compañía ofrecer soluciones de gran valor añadido a sus clientes, aspecto gracias al cual Coremain ha alcanzado mayores niveles de competitividad que otras empresas del sector.
Dentro del marco de I+D+i que COREMAIN está llevando a cabo se ha planteado la necesidad de la búsqueda de ayudas financieras que le permitan, entre otras cosas:
Aumentar los niveles de inversión en I+D+i.
Disminuir los costes de los recursos empresariales que todo proyecto de innovación requiere.
Aumentar la capacidad competitiva de la empresa en unos mercados cada vez más dinámicos, globalizados y competitivos.
Albatian Consulting, empresa especializada en este contexto, está prestando un servicio integral a COREMAIN para facilitarle el acceso a este tipo de ayuda.