20/10/2020 New Albatian success story: Banco Bisa
October-2020 BANCO BISA tackles "Digital Transformation" through "Operational Automation and Document Digitization", with Albatian solutions, achieving the improvement and operational agility of credit processes.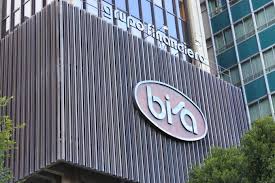 BANCO BISA, assuming new challenges and in search of innovative solutions that would efficiently / effectively satisfy the needs of its clients, decides to implement the OPERATIONS AND SERVICES CENTER, with the objetive, first of all, to speed up the Bank's credit process, based on a centralized model. To fulfill this task, the following needs are identified
Process definition
Document group definition
Mass digitization of documents
Order and classification of digitized documentation
Document review either simultaneously or online by different areas and country cities
Control of documents and service times
The following solutions were implemented:
APIA BPMS, from STATUM as manufacturer is Statum, and Albatian as its distributor, with which the processes were developed and automated, adapting to the required needs.
DOCRÉ (Paperless Office) from Albatian as  the manufacturer, with which the related to the entity documentation was digitized and digitally managed.
Javier Fernandez Cazuriaga, Vicepresident of  Operations of Banco Bisa, indicates that, "Thanks to the implementation of this solution we have definitely achieved an improvement in the control of operations, a unique and complete file of each operation, a very important saving in cost and time with document digitization, greater control, traceability and transparency and a management of credit operations from its loading to its disbursement ".
About Banco Bisa:
Banco BISA (Aaa.bo Moody's) has been offering financial products, solutions and services for more than 50 years in Bolivia. It is part of the Financial Group BISA, one of the main economic conglomerates in the country, and bases its success and continuity on five fundamental values: Quality, Prudence, Commitment, Coordination and Innovation.
About ALBATIAN:

ALBATIAN company 100% Spanish capital, specialized in providing Digital Transformation Solutions. It is the exclusive distributor of APIA in the territory of the Iberian Peninsula. It offers comprehensive services to its clients in order to help them adopt growth strategies in accordance with the organizational and technological demands demanded by the new global economic scenarios and to improve their production processes and increase their competitiveness based on the use of Methodologies, Information Technologies and Telecommunications.
For more informations, visit: albatian.com
Sobre STATUM:

STATUM is a leading company in the international market for Business Process Management Suite (BPMS) technology solutions. With more than 15 years of experience, our own offices in São Paulo, New York and Montevideo, coverage of services throughout Latin America, and strategic alliances with Albatian Consulting, Deloitte, Bull, Oracle and Pink Elephant, we worry every day to deliver to our clients and business associates, a solution with the highest level of quality and commitment. STATUM is the company that develops Apia, a multiplatform and scalable BPMS product, based on J2EE technology, flexible and fast implementation, powerful and complete, applicable to different industries to implement and manage the business processes of organizations, in a highly productive. Through Apia, it serves large corporations and important clients in different sectors of the economy -Government, Telecommunications, Finance, Energy and Industry- through specific BPMS solutions for each industry.
For more informations, visit: www.statum.biz