29/05/2008 Design, Implementation and Management of Relational databases in Tragsega
TRAGSEGA  empresa perteneciente al grupo TRAGSA lider en la realización de todo tipo de estudios, planes y, en general, todas las actividades de ingeniería, planificación, organización, gestión, administración y supervisión de cualquier tipo de servicios, todo ello en el ámbito ganadero, ha seleccionado a ALBATIAN CONSULTING para impartir un curso de Diseño, Implementación y Gestión de Bases de Datos Relacionales a su departamento de Consultoría interna.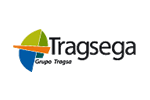 El objetivo del seminario era capacitar al departamento de Consultoría Interno de Tragsega, constituido principalmente por Ingenieros Agronomos en los fundamentos y técnicas necesarias para el Diseño, Implementación y Gestión de las BB.DD. relacionales.