27/08/2009 Círculo de Lectores, with Albatian get a CDTI grant to their R & D project
Círculo de Lectores empresa del sector editorial, lider en la venta de libros, música y material multimedia consigue la financiación y subvención, del Consejo de Administración del Centro para el Desarrollo Tecnológico Industrial(CDTI), a su "Proyecto de Investigación y Desarrollo Tecnológico.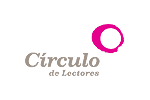 Círculo de Lectores, decidió abordar un proyecto de I+D+i, consistente en la implantación de una "Plataforma de e-business para la optimización de la cadena de valor del sector Editorial, basada en el concepto novedoso de Web 2.0."
Circulo de Lectores se planteo la necesidad de la búsqueda de ayudas financieras que le permitieran, entre otras cosas:
Aumentar los niveles de inversión en I+D+i.
Disminuir los costes de los recursos empresariales que todo proyecto de innovación requiere.
Aumentar la capacidad competitiva de la empresa en unos mercados cada vez más dinámicos, globalizados y competitivos.
Para ello ha contado con la colaboración de ALBATIAN , como empresa especialista en la INTERMEDIACIÓN en la busqueda, gestión y tramitación de ayudas financieras al I+D+i.
Desde esta perspectiva el proyecto fué presentado a CDTI (Centro para el Desarrollo Tecnológico e Industrial) el pasado mes de Julio, habiendo sido aprobado y concedida una subvención de más de 1,4M€.