16/09/2017 ALBATIAN EUROPEAN MEDAL TO MERIT AT WORK 2017, AWARDED BY AEDEEC.
ALBATIAN CONSULTING SLU received last Friday the European Medal of Merit in the work awarded by the European Association of Economics and Competitiveness (AEDEEC),, in recognition of its professional trajectory in the sector of Digital Transformation, BPM and Information Technologies.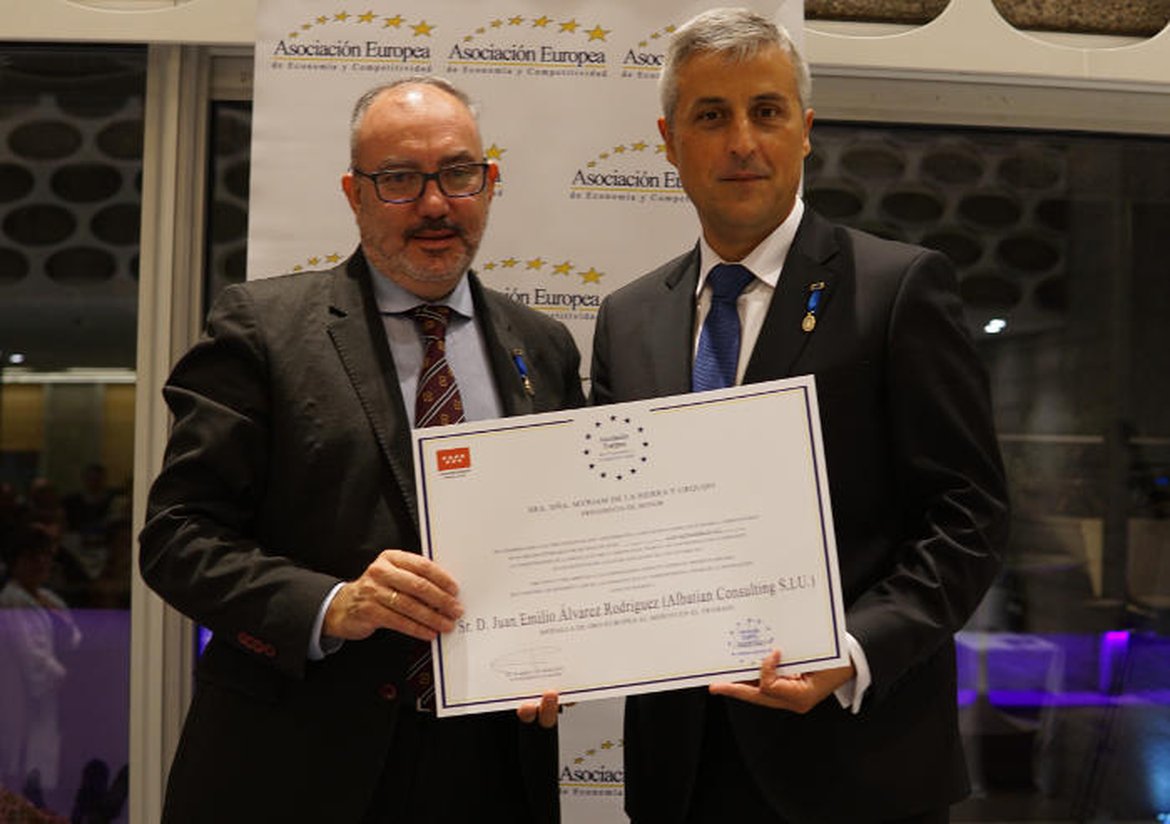 On September 15, at 9:30 p.m., at the NH Collection Eurobuilding, the solemn ceremony of the "European Medal of Merit at Work" was held; an award that recognizes the entrepreneurial spirit and success within the European framework to various companies, institutions and professional experts who belong to various sectors and who, throughout their professional career, have fostered the entrepreneur's awareness and the good Business
A solemn ceremony presented by the prestigious journalist Concha Galán, in which the Vice President of the Association José Luis Barceló Mezquita, Editor and Director of the newspaper El Mundo Financiero imposed medals on entrepreneurs, managers and professionals with an impeccable professional trajectory.
Juan Emilio Álvarez, CEO and founder of ALBATIAN CONSULTING, had the honor of collecting the prize during the gala dinner on behalf of the company, and thanked the European Association of Economy and Competitiveness for this magnificent award that recognizes the entrepreneurial career of Albatian and which undoubtedly serves as an impulse to reinforce, those who we believe are the main reasons why we are here tonight:
The SPECIALIZATION in the contribution of Innovative and Efficient Business Solutions, based on TRANSFORMATION, DIGITAL and PROCESSES.
The AFÁN for always finding the best solution for each one of our clients increasing its value and satisfaction.
The willingness to incorporate the quality of each of our customers, partners and partners, as part of the global and intrinsic value of the company.
The companies and professionals who receive this Award become a model and benchmark in their sector both nationally and internationally so we are very proud to have been chosen to receive this recognition.