27/05/2022 Advanced Nutrients acquires APIA BPMS for the automation of its processes
Advanced Nutrients, a leading company in the fertilizer sector, promotes its innovation to be a digital company with Albatian Consulting and the APIA BPMS solution, with which it is automating its business processes.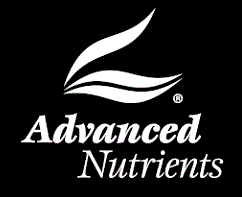 In that, we began to approach the project in two phases: in a first phase, we deal with the analysis of its business processes and in the second phase, and based on the result of the first phase, define and prioritize those processes whose automation will add more value to the company.
Advanced Nutrients selected Albatian Consulting as a company specialized in process consulting and selected APIA BPMS, of which Albatian Consulting is also a distributor, for being a complete and 360º BPMS solution that ranges from modeling, documentation, automation, monitoring, BI, and perfectly meets the needs of the company.
The result to date has been fully satisfactory, having defined more than 60 totally transversal processes and having automated:
CMMS: Industrial Maintenance Management
HR: Management of absences and vacations, performance evaluation, work development, signings.
Technical Area: Agricultural Trials.
Advanced Nutrients  is an international marketer and manufacturer of agricultural, home & garden, hydroponics fertilizers, and plant nutrients. As experts in plant nutrition and soil science, our team of Ph.D. scientists have manufactured the finest line of organic fertilizers and soil conditioning agents that improve plant nutrient uptake, organic beneficial bacterias that restore the natural balance of soil, and rooting and flowering formulas that will never harm the environment.

ALBATIAN Consulting  is a company with 100% European capital, since 2007 it has specialized in business solutions based on the Convergence and Digital Transformation of companies through the transformation of organizations, their processes and their technology.
APIA BPMS from the manufacturer Statum, is a 360º and low code solution, leader in the market, easy and flexible to implement, which allows processes to be implemented very quickly.